If you're having trouble downloading and installing apps on your Android device from the Play Store, some issues can be easily solved. Let's say you just found a great new game to have fun on the way to work, or your friend recommended an affordable app that will make your life easier, but for some reason you're not getting anything down at the Play Store. There are several things that can cause a problem when you try to install application, and our list brings together the main causes of problems.
I can not download anything from the Play Store because I'm out of space
If you have many other apps, videos or photos on your device, they can use most of your available memory. Check how much the application you want to install needs and if you have enough space for it. You can check this by going to Settings, then Storage. To free up space, delete apps you use little, use cloud storage apps to save your photos, videos, and documents, or buy an SD card for your Android device if it has a card slot. There are apps that can also help manage your Android's space, but before you can install them, you'll need to free up space on your device by deleting large files or saving them by sending them via email, for example.
My cell in the Play Store does not download anything because of the cache
Delete the Google Play Store cache and data on your Android device and try to install the app again. To delete the cache, go to Settings, Applications, and All (swipe right to find this list). Then find the Google Play Store and touch it. In this menu, scroll down and tap Clear data. Below you should see Clear cache, which you must also touch. You'll need to set up your Google account again after doing this, so do not forget your Google account email and password.
I can not download from the Play Store because the operating system is not up to date
Some applications will only work with the updated operating system updates. Try updating your phone, and then try to install the application again. You can update your Android operating system by going to Settings by tapping About this device / phone and then Updates. There you should see the option to check now. Tap on it and follow the instructions.
Can not download anything from the Play Store? Try to return the phone to factory settings
In some cases, resetting your Android device may resolve the issue. Before doing this, make sure that everything important on your phone is backed up so that you can recover it after the reboot. To reset the phone, go to Settings, Backup and Restart, and then press Reset.
You are using a screen dimming application
It is quite common to use an application to adjust the brightness of the screen or the color of light. If you're using an app like this, it might be the reason you can not install Android apps. If you are seeing the Install button but can not click it, it is probably the problem you are having.
The reason for this is the way these screen dimming applications work. To adjust the screen color, the application actually adds an additional graphic over its normal display. When the phone detects this, it disables the Install button. This is a security measure designed to protect you from malicious software . If he did not, malware could use an overlay to trick him into doing anything he wanted.
The good news for you is that disabling the screen dimming application should solve the problem. After installing the desired application, you can re-activate the screen dimming application and take advantage of your Android.
How did you solve the problem with the Play Store on your device? What was the main cause?
Gallery
samsung s7 stuck on "Downloading…. do not turn o…
Source: forums.fido.ca
How To Increase RAM On Android Device : An Easy And …
Source: www.wtfandroid.com
How to write om in hindi (ॐ) by typing on an Android …
Source: www.quora.com
I hate it when people feel sorry for themselves, its ok to …
Source: whisper.sh
The slow loris is not one to be rushed into anything (14 …
Source: thechive.com
Bethesda rolls out the Fallout Pip-Boy app ahead of game …
Source: androidcommunity.com
Xender for PC Laptop Windows 8.1/8/7 64 bit free download
Source: www.alltechfeed.com
Download Amazon Alexa Assistant for iPhone, iPad, Android …
Source: wccftech.com
Best Android Wear watch faces
Source: www.talkandroid.com
About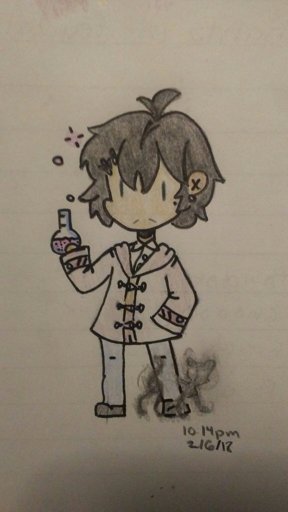 Source: aminoapps.com
Best Christmas apps
Source: www.imore.com
Everyting About Minecraft: Minecraft Mods: Decocraft for 1.7
Source: playminecrafthere.blogspot.com
I can't stand to see or hear you this way and not being …
Source: whisper.sh
Is it bad to masterbait everyday? I'm a girl but I love it …
Source: whisper.sh
YOU ARE NOT RICH UNTIL YOU HAVE SOMETHING THAT MONEY CAN'T BUY
Source: whisper.sh
25+ Exotic & Awesome Car Wallpapers [HD Edition]
Source: www.stugon.com
The Adventures of Captain Underpants — Geeks With Juniors
Source: www.geekswithjuniors.com
Google releases an app for managing your Google Fiber account
Source: phandroid.com
Hide online status to appear offline WhatsApp iPhone …
Source: msntechblog.com
Why I won't be using Adobe Scan
Source: www.ghacks.net