If you put everyone together, there probably is not less than a zillion different music apps on Google Play and the App Store. So as a smartphone user, you have access to just about any type of music program imaginable, from Internet radio streaming apps, apps that stream your MP3s, DJ applications, and many more. Unfortunately, your smartphone has a limited amount of space. You can not download all zillions of apps. So it is important to know how to choose a good app for your needs.
Music app: signatures, in-app purchases, and gratuity
Most music apps are available for free, but many also feature in-app purchases or monthly subscription services. You can subscribe to the service and have access to service songs, making playlists, choosing your favorite songs, among other factors. Some are synced to cloud storage services and allow you to upload your music to the internet and stream it to your device. In others, you can purchase albums and songs separately to be able to listen on your device by streaming or downloading the song.
Whatever your choice, practically every music app has a free version that lets you use the app to play music locally, from radios, or streaming. Note that these free versions will generally have limitations, and you need to understand this to get the most out of the apps.
That said, here are some suggestions and tips for you to choose the best music app for your needs.
Music App: Google Play Music
Google Play Music gives you full access to your music collection in the cloud. As expected for a Google app, the design is clean, with select playlists and custom radio stations. And if you're not around, you can still access your music on the Play Music website. A subscription offers access to Google's huge database of music, custom radio stations, smart recommendations, and YouTube Red. If you choose the free version, you can still send up to 100,000 of your own songs to the Google cloud, and you you will not receive ads while listening to your collection.
Music App: Apple Music
Apple Music is Apple's first music streaming service and offers full access to any song in the Apple Music library, no matter where you are. The well-designed app is available for Android and iOS, and although the catalog of more than 45 million songs from the service is clearly its greatest asset, it also includes a number of custom playlists, radio shows and the like. There are promotional subscription values, and you can also upload 100,000 songs to Apple's servers, but unlike Play Music, there is no free option.
Music App: YouTube Music
YouTube Music is a strange choice because it lets you listen to YouTube songs, but with the screen off. Like regular YouTube, you'll be interrupted by ads, but you'll be able to pay for a YouTube Red subscription if you want to listen without ads. However, if you have a YouTube Red account, you'll already have access to the entire Google Play Music catalog, making YouTube Music really useful only for the extremely obscure postings that you can usually only find on YouTube.
Application to recognize music: Shazam
Definitely best known for its music detection abilities, Shazam recognizes music and television shows in seconds by offering purchase options and lyrics. It is also a convenient way to transmit tracks when they are recognized. Not really an independent music app, Shazam works best alongside another streaming app and offers the option to open or buy music on Amazon Music, Spotify, Apple Music and more.
Application for streaming music: Spotify
One of the oldest known apps, Spotify remains a huge force with more than 70 million subscribers and more than 30 million tracks to play. The mobile app has the same functionality as its desktop counterpart, allowing you to stream single tracks or entire albums with the option to create custom playlists. However, a free account takes you to some extent, and if you want to play any song, download to listen offline and listen without ads, you will have to shell out some money for the subscription.
Music Application: Amazon Music
Amazon may have been late for the list of music apps, but its streaming app is pretty good. It gives you access to several free songs and to your entire Cloud Player library, including loaded songs and songs you've purchased on the site. Full library access is included only in Amazon Music Unlimited, the subscription service. The service is cheaper for Amazon Prime subscribers who can get a reduced version of the full subscription with access to millions of songs for free.
App for music and video: Vevo (free)
While not really a full music streaming service, Vevo still offers a remarkable selection of music videos in your app. You can create genre playlists and broadcast live musical performances, or simply browse the handpicked selection of Vevo HD videos and recommendations. When you sign up, you'll be asked to select your favorite musical genres and artists, and the app will notify you when a new music video is available from these artists. You are unlikely to use a streaming service, but if you like music videos, there is not a better application.
Radio Apps: TuneIn Radio
Pirate radio days on the internet have passed, but there are still good things out there. TuneIn Radio gives you access to more than 120,000 live radio stations from around the world. The application also offers various local content, providing on-demand broadcasts, including sports, news, talk shows, music and current events, among other offers.
Music Apps: Soundcloud
Soundcloud is a comprehensive community of musicians, bands, podcasters and more. The app maintains all the features of the full site, allowing you to search for new artists, listen to music in your feed, and even record and publish your own audio. Listening is totally free, and SoundCloud Pro is only really useful for music creators, gaining more storage space for the songs you send.
Music Apps: Pandora
Pandora is one of the pillars of continuous flow, despite its ever smaller user base. The service curates custom radio stations using advanced algorithms based on a specific track or artist, providing song suggestions for you that improve with feedback. Just launch the application and let it work for you. If you want an ad-free radio experience with unlimited jumps and offline radio, this is available with a monthly subscription. The Premium experience costs a little more expensive and lets you choose unique songs to listen to.
Music Application: Tidal
Designed for the audio enthusiast, Tidal features more than 25 million tracks with the best quality possible, an offline mode, quick access to music videos, personalized suggestions and detailed interviews with artists. Tidal has a huge amount of subscription options, divided into Premium for standard service and HiFi for lossless tracks (file type without loss in quality). There are discounts available.
Music Apps: iHeartRadio
Covering everything from country and hip-hop to pop and news, iHeartRadio makes it easy to stream AM / FM stations live. It allows you to select songs appropriate to your mood and build your own custom station from a catalog that attracts over 450,000 different artists. If you want more control over your music, you can get iHeartRadio Plus that lets you save and play tracks, skip boundless songs, and create custom playlists.
Music App: Qello Concerts
Sometimes listening is not enough. Qello Concerts lets you see it in action, giving you on-demand access to full shows and fascinating documentaries by big names in music. To access the database, you pay a monthly or annual subscription, saving a little more on the annual plans.
Music App with lyrics: Musixmatch
Musixmatch has the largest letter catalog in the world, and its dedicated application lets you listen to songs in your library with synchronized lyrics, including lyrics translated into foreign language songs. It also lets you search for song lyrics, either by title or by letter, and helps identify the music around you with a simple touch. There is a service that offers offline access to lyrics and no ads, and the application also synchronizes with other streaming services to provide song lyrics that are played back in them.
Radio application: Slacker Radio
Slacker Radio brings you healed songs that you can customize to suit your own taste. You can create and share your music stations, and the app also gives you access to news and sports. Some features are only accessible through a subscription. A Plus subscription includes the maximum audio quality at 320 kbps, offline listening and no ads. A Premium subscription allows you to create playlists, download these playlists, and jump to the favorite parts of a song.
Music Apps: Deezer
Deezer offers a truly large library of tracks . The application's streaming feature learns about your favorite types of music, and then creates a mix of songs and artists just for you. Deezer Premium offers unlimited access to all music, offline playback and no ads. If you want to enjoy the free version, it will be restricted to the Stream feature and will be mixed in the mobile.
Music App: Jango Radio
A lot of music streaming applications are free for a while and then charge a fee but Jango is totally free with no hidden costs. You can search for songs, browse by category, or create your own station by searching for an artist. There are ads, but they are small ads that appear only under the album cover and are not intrusive. You can also share stations with your friends on Facebook and Twitter.
Gallery
Total Fitness UK on the App Store
Source: itunes.apple.com
Public transport pictograms Icons PNG
Source: www.iconspng.com
Choose a BTEC qualification
Source: leicestercollege.ac.uk
The Dell Dock, by Stardock : Powered by ObjectDock : The …
Source: www.stardock.com
20 Best karaoke apps for IOS & Android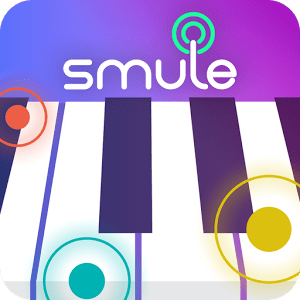 Source: freeappsforme.com
How to Enable USB Debugging Mode on Samsung Galaxy S9/S9 Plus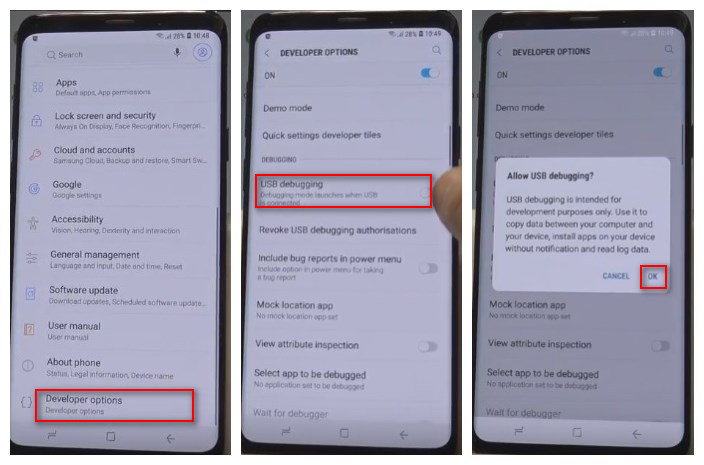 Source: www.syncios.com
Photo Collage Free – Frame Editor & Perfect Camera on the …
Source: itunes.apple.com
Superhero Skins for Minecraft 1.0 APK Download
Source: apk-dl.com
Adobe Spark Post – Create stunning graphics on the App Store
Source: itunes.apple.com
Calgary Stampede 2018 Dates & FAQs
Source: www.calgarystampede.com
Professional 15" Plastic Empty Speaker Cabinet Csa15-cab …
Source: www.alibaba.com
A Christmas Salon & Hair Spa Makeover
Source: itunes.apple.com
5 Best Volume/Bass Booster Free Apps For Android
Source: technicles.com
Herbalife Labs and the Science behind Herbalife Products … Source: vimeo.com
Photo Lab PRO Photo Editor!
Source: play.google.com
Writer's Workshop: Paper Choice Pack of 32 Different …
Source: www.teacherspayteachers.com
How to Find and Choose a Patent Attorney
Source: www.thoughtco.com
You can now change Alexa's default music service to …
Source: www.aftvnews.com
Share Songs and More Using Pandora's New iMessage App
Source: appadvice.com
How to start an iOS 8 Family Sharing account to share apps …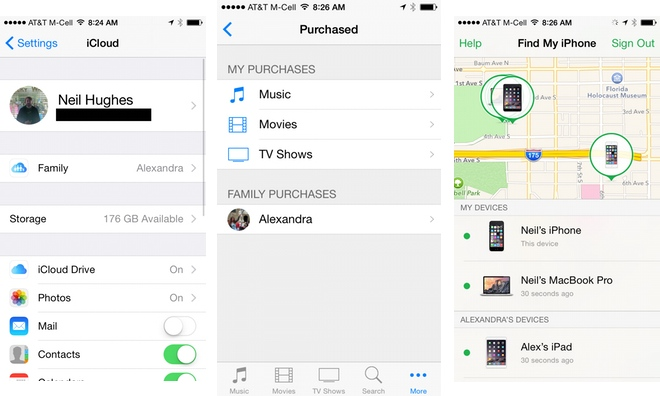 Source: appleinsider.com