Many of us have flicked once the price of the GPS accessory for our camera. And is that having the information of location in the metadata of each photo automatically is a luxury and true comfort, as well as very useful in many situations or types of photography that we practice.
However, the Prices This small and handy accessory that our main camera manufacturer puts at our disposal, they tend to be quite exaggerated, for being what they are, and eventually deter us from us to do with it. And that when it is there, since in many cases, depending on the brand and type of camera that we have, we don't even have that option available.
But don't worry, because the technology has just always being on our side, and today we have many ways of achieving the same thing. If you have an iPhone or Android Smartphone, the solution is within reach of your hand, is called Geotag Photos and will you also leave by much less money of what it would cost the damn GPS gadget. And another added advantage, since you will not waste your camera connection (in some GPS receiver is installed in the flash shoe, for example, forcing you to choose between a geotag or use a flash).
The operation is very simple and is based on three parts: service Online, application of Smartphone (for collection of GPS coordinates) and application of Desktop (for the effective geoetiquetacion of our photos).
So, first thing we need to do is register on the service and install two applications, one in your mobile phone and the other on your computer. Then, and very important, proceed to synchronize the date and time our House and our Smartphone, for which the application brings functionality very useful, being recommended in addition to repeat this every time you go to make a new start to photograph geoetiquetando (if passing the days are desincronizan).
At this time we are already prepared to start. So we will simply create a new route from our phone, configure the parameters that interest us – if we want to – as for example how often want to save position, the minimum distance between positions to save a new or if you want to use metric or imperial units system, and give the record button so that it begins to store coordinates of geographical position.
During the time that we are " recording " we bring the phone comfortably in our pocket since it will still catch satellite position, and not worry about battery, I've done tests and consumption is really low (infinitely more lower than using a GPS Navigator). In addition, if you lose GPS signal will warn us and will disable it for a few seconds until the next attempt to save battery power. And if we are curious can go to see the route being recorded on the travel tab (" trip " in English).
When we finish shooting, we will stop it and we already have our route. He only subtracted upload it to the server, that we can do it at any time, so you do not need be for 3 G data network but that we can't wait to get home and upload it via WiFi, for example. Once uploaded our routes of positions, the desktop program can rescue them from the server using your user account.
Finally, we have that provide program photos downloaded from our camera and he will take care of rest correctly automatically (according to time code, so it is important to be well synchronized camera watches and mobile phone) telling us, in his case, of which photos could not have been geotagged and why. It works beautifully, the truth, and very well designed allowing us to save the GPS label only in JPG, JPG and RAW, or JPG and XMP to the RAW file.
And now, what happens if we have forgotten to synchronize the time or to change DST? Well don't worry, because we can use the lag function and adjust it so that all lace as it should, if it is a difference of exactly one hour, as if it's five seconds, for example (although this seems a small difference, can give us problems if we shoot in burst or on board any means of transport fast).
And now, already We have all our output photo geotagged images and ready-to-use where we want. Most of the Online services of images automatically read these metadata location and show it along with the rest of camera information (if we want).
Do you think practical, useful? I already can not live without it. But I wanted to mention a couple of things more. The first is like that we do with a Smartphone also could use a " GPS-datalogger ", which is a small GPS gadget which serves specific and exclusively for that (not expensive). And that, of course, there are other alternatives to this application, some even free. So you don't investigate. While it is true that, of all that I have tried, for me this is the best or least the most comfortable.
Gallery
Embracing geotagging: how to journal your trips (and …
Source: www.engadget.com
Import Geotagged Photographs into ArcMap
Source: www.esri.com
Geotag Your Photos With Google Maps Using GeoSetter
Source: cybernetnews.com
Early Innovations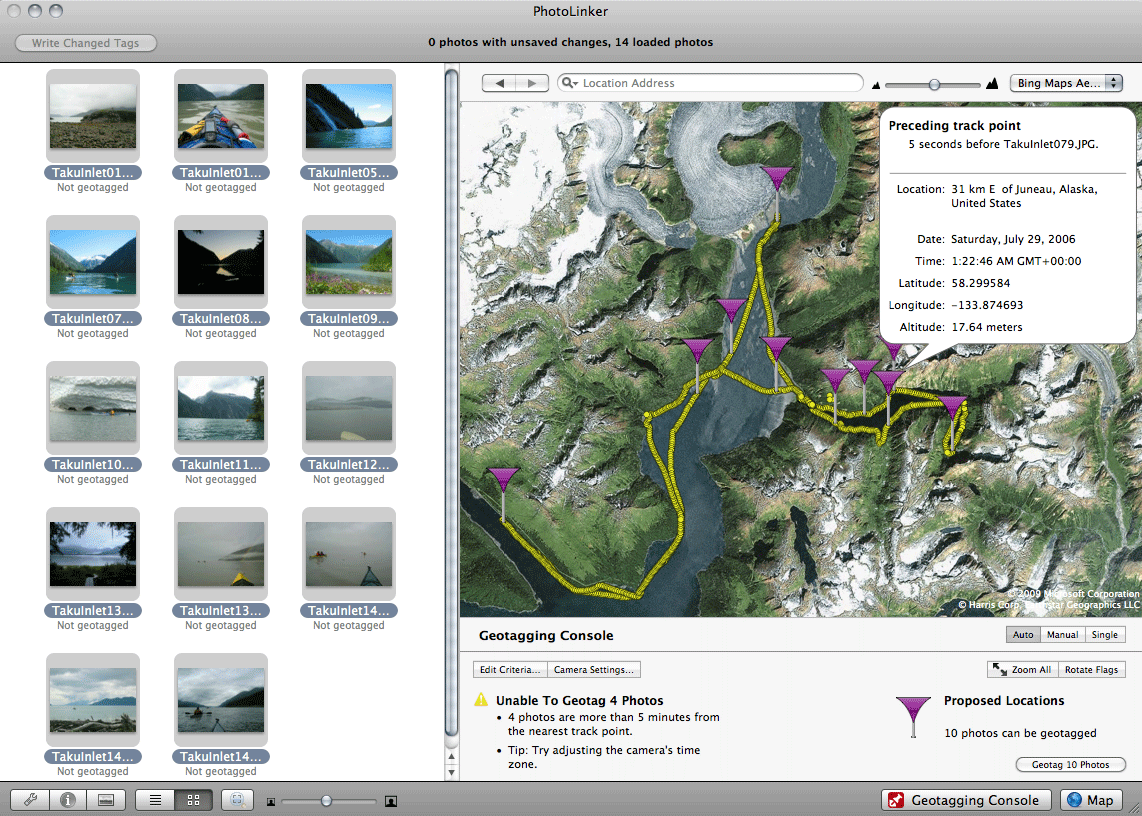 Source: www.earlyinnovations.com
How To Use Your iPhone And Lightroom To Geotag Photos …
Source: www.cultofmac.com
Flickr: It's What To Do With Your Geotagged Photos …
Source: averagetraveller.com
Geotagging poses security risks | Article
Source: www.army.mil
Embracing geotagging: how to journal your trips (and …
Source: www.engadget.com
Geotagging photos with smartphone camera?
Source: www.queryxchange.com
Add geotags to photos with NeoFinder
Source: www.cdfinder.de
GeotagMyPic
Source: itunes.apple.com
matthew murray
Source: www.matthewmurray.com.au
Geotagging Software
Source: durdoor.com
Geotagging Photos: What It Is & Why You Should Start Right Now
Source: www.makeuseof.com
flickr geotagging
Source: www.flickr.com
Google Maps adds geotagged photos, Wiki's and real estate …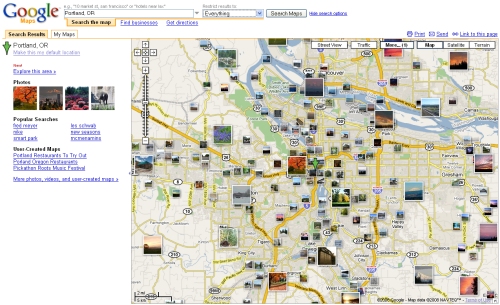 Source: www.slipperybrick.com
Share Extras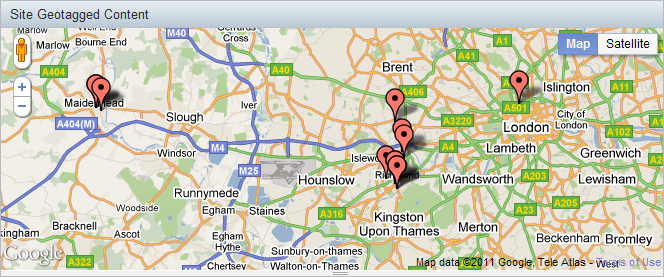 Source: share-extras.github.io
How to GeoTag Photos Using Google Map on Your Android Phone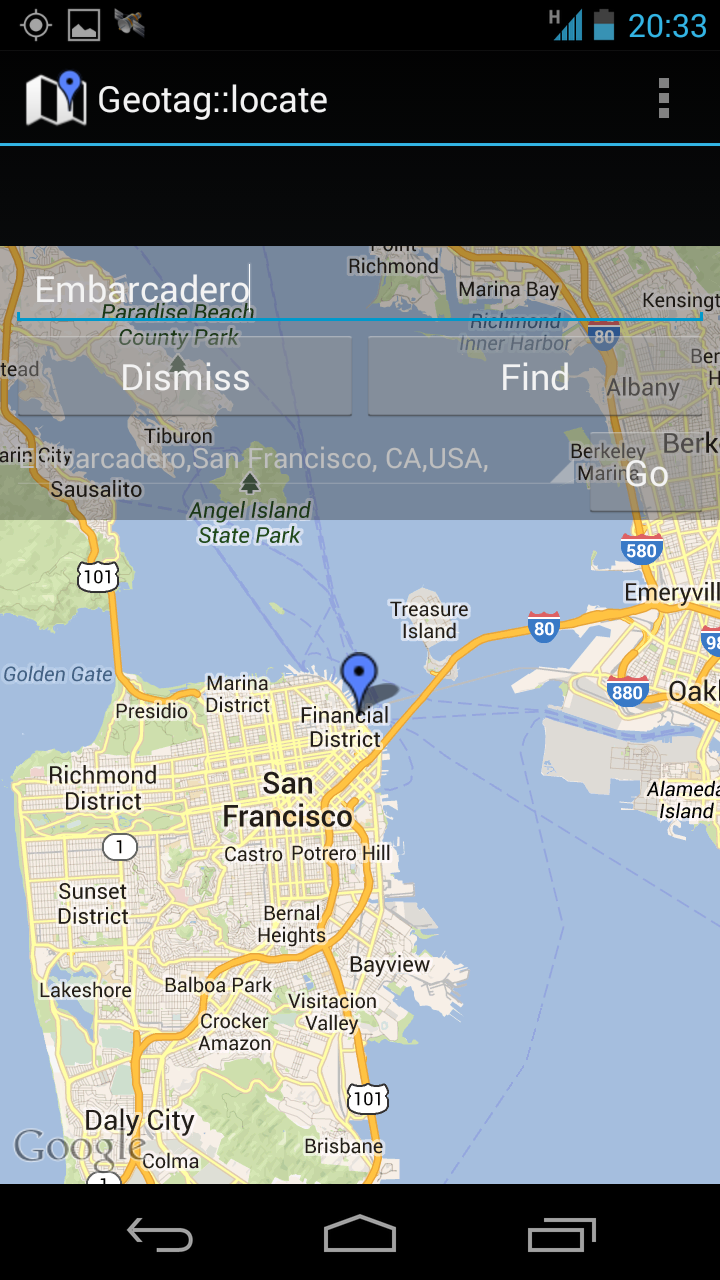 Source: www.camerahacker.com
Reverse geotagging smartphone photos on iPhone with …
Source: www.matthewmurray.com.au
How to display geotagged photos in layout view to export …
Source: gis.stackexchange.com